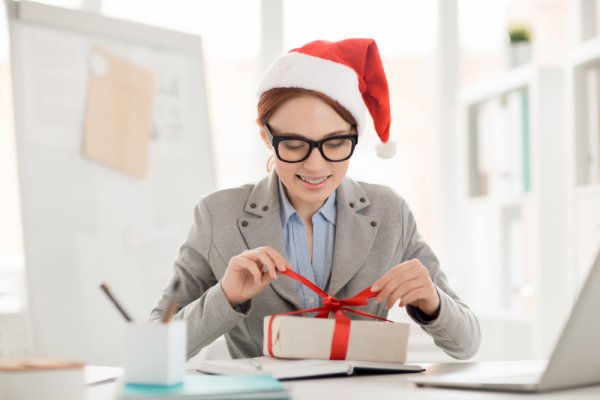 The subject of gifts should be organized with a certain amount of time in advance, since being a time of much movement and holidays, it may be that if you leave it until the last minute, they will not arrive on time, especially in the case of such seasonal foods like nougat, polvorones, etc. Although they are very rich sweets, it would not be very correct to receive them at mid-Christmas or after the holidays.
When it comes to non-personal gifts, which you give to a company for, for example, all the office staff of this or that company, try to make them gifts that are well distributed or enjoy in a standard way. That is, it is better to give a few bars of nougat, a few bottles of wine, not a great briefcase, or a stylish porcelain figurine, to name a few.
Do not forget to identify the gifts well, since many gifts are received on these dates and the person who receives them may not know who the sender is. If a business card or identification accompanies your gift, problem solved. Never state that you have sent a gift or the type of gift sent before it is received. It would spoil the surprise effect, which is quite a crucial component when giving a gift.
If you do not buy perishable products, it may be a good idea to plan the purchase of your gifts a few months in advance, since they can mean a considerable saving on the prices of later months, which tend to rise. Budgets are getting tighter, and any savings are essential.
Sending A Gift In Person Or Through A Company?
When a person is not usually seen frequently or does not live in the same city or country-the best option is to send the gift by a courier or parcel company maybe through their site.
If you bring the gift in person, give it in private, never in front of other employees or other people. If you can't find the time, it's better to come back another day or at a different time. Discretion and prudence are significant when it comes to these issues that can annoy or compromise other people.