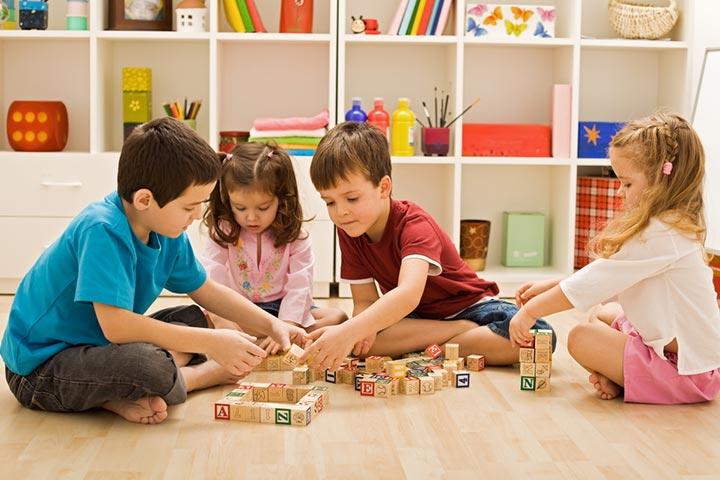 Is your kid bored at home without any game to play? Does your child love Mickey Mouse games where Mickey holds Minnie Mouse's hands to dance and play? Kids usually tend to get bored when they find an activity a monotonous one. Make sure to engage them in fun games and activities that keep them involved for an extended period.
These games allow children to imagine and get carried away with their fantasy world. Kids love playing along with their friends, and these are the best games to let them have fun. Hence, here is a list of a few exciting games for kids to try at home.
Mickey Mouse Games: Kids love listening to Mickey Mouse's stories, playing Mickey Mouse games for kids and watching the cartoon series. So next time, when you celebrate your child's birthday party at home, make sure to let them try their hands on these games.
Mickey Mouse Pinata: Your little one's birthday party is incomplete without this game. Finish the party with this fun-filled Mickey Mouse party pinata. Give containers or bags for the kids to scoop their candies into when it's released. Make sure to keep an extra pack of candies for the kids that don't get much during the game.
Daisy Duck's Treat: This is one of the most loved and played games at the parties. Let the children make their fun edible jewelry. Things required to play this game are chocolates, fruit loops, and gummies. These will be considered their 'beads'. Place each bead into its bowl and give enough elastic string for each kid to make three or four bracelets or necklaces. Once it is completed making their edible jewelry, assist them in tying them around their wrist.
Donald's Sitting Duck Game: Donald's sitting duck game, too, is one of the most enjoyed party games for little ones. This is a fun game where the kids do the chicken dance and duck walk while the song is played. Once the party music pauses, they must drop and sit down on the floor as quickly as possible. The last one to sit is considered out of the game.
Minnie Mouse Bow Game: In this game, the kids must decorate their bows and tuck the bow on Minnie. So, how to begin making Minnie's Bow?
First, cut the Minnie bow shapes from the board, let each kid paint, and decorate their own.
Once the kids finish their bow, paste a piece of tape to the rear, blindfold them, and allow them to try to tuck it on a Minnie poster board.
Parents can give Mickey Mouse drawing pages to the kids who finish the game early.
Finally, once the game is over, give all the kids a pack of candies to keep them motivated.
These are the best games for kids to play during the parties and festive season. You can also introduce kids to Osmo's Princess Games for Kids, which keeps the kids entertained across the playtime.